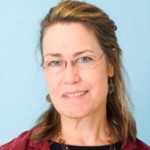 Nancy Fisher's Story
I am a Core Director and have a lot of experience in flow cytometry. I joined Cheeky Scientist's Expert Cytometry because I wanted to keep up with where the field was headed and learn more about a few specific topics, namely experimental design and flow cytometry statistics. I really enjoyed having access to high-level flow cytometry knowledge online and found many of the instructional videos to be excellent.
Get Hired Like Nancy Fisher, PhD
Ready to start your industry transition? Apply to book a free Transition Call with a Transition Specialist. We can help you figure out where you are now in terms of your transition and where you need to be in order to transition. We can also explore which positions might be right for you.